Dionaea muscipula (Soland. ex Ellis)
"Giant"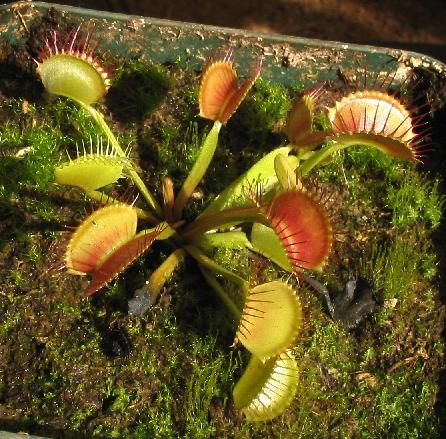 This VFT "Giant" was received from Tuyen Thi on 2 April 03. The photo above was taken on 23 August 03.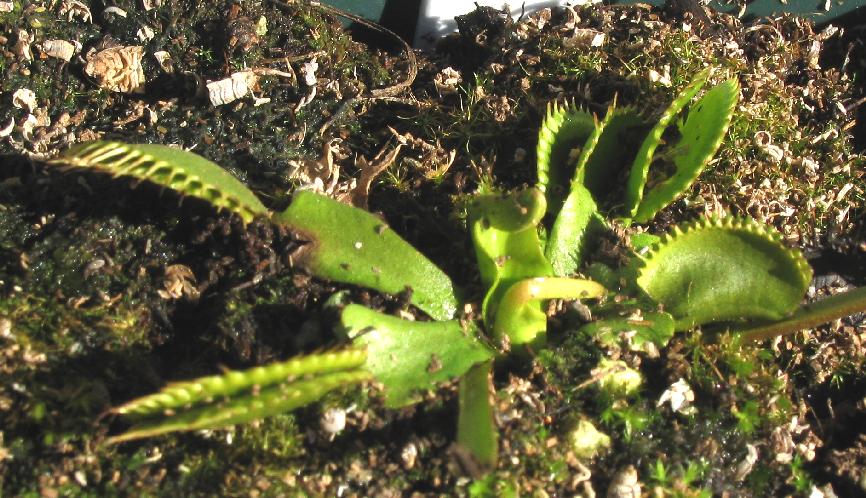 The photo above is during winter dormancy, taken on 31 January 04.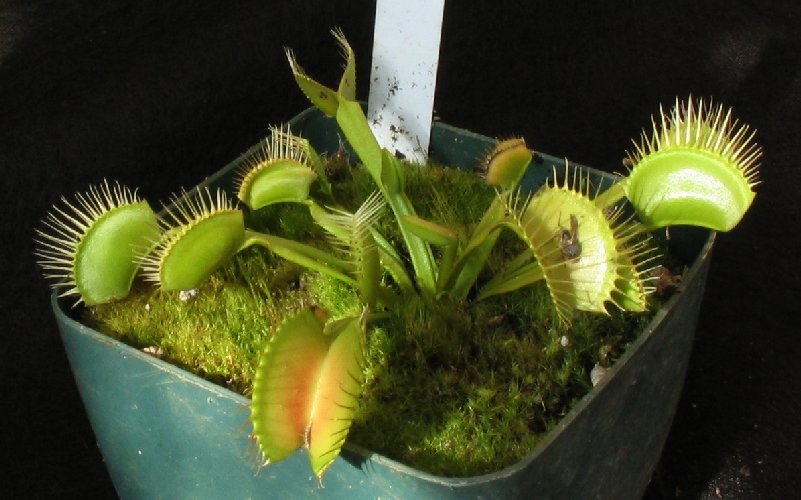 The photo above is during summer, taken on 27 August 04.
The flower photos above were taken on 22 May 05 and 23 May 05. Note that there are 7 petals, of which 2 have a narrow attachment and 5 have a wider "normal attachment.