Dionaea muscipula (Soland. ex Ellis)
"Cross Teeth"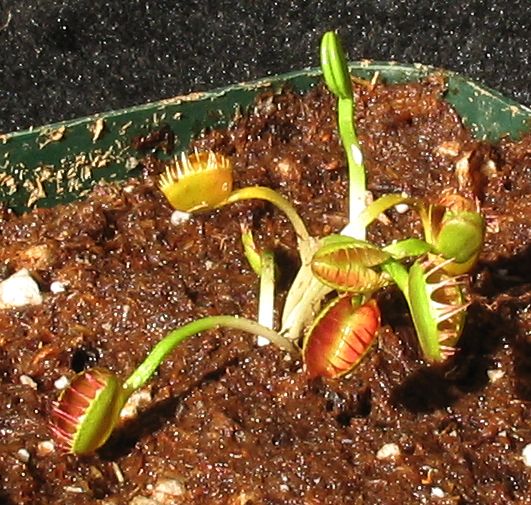 This VFT "Cross Teeth" was obtained from Tony Paroubek of Par O Bek Orchids on 8 April 04. The photo was taken on 10 April 04.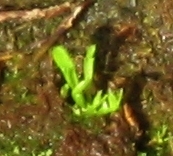 The plant was received directly from tissue culture and after planting, it died back. Several months later it sprouted again and here is what the now tiny plant looked like on 27 August 04.