Utricularia intermedia (Hayne)
Below is Utricularia intermedia found attached to mucky substrate in shallow water or exposed muck in Bull Swamp in southern Oregon.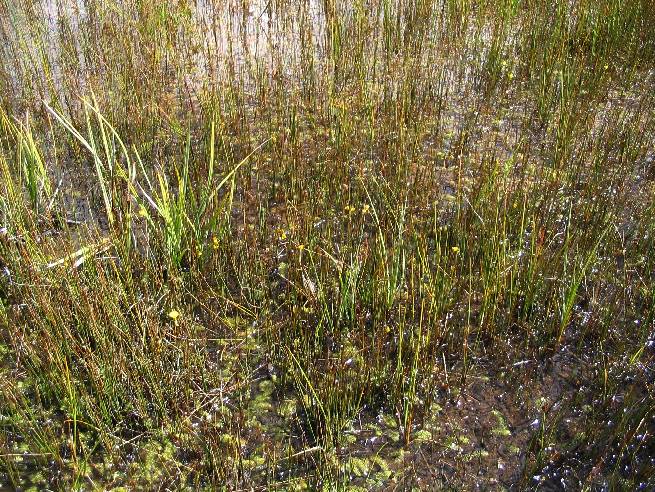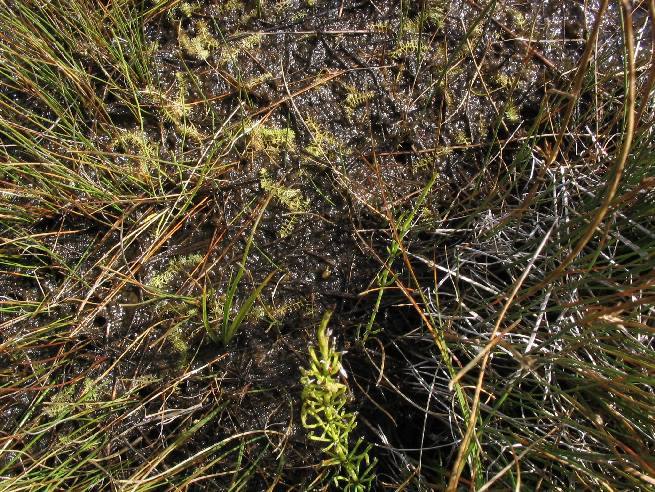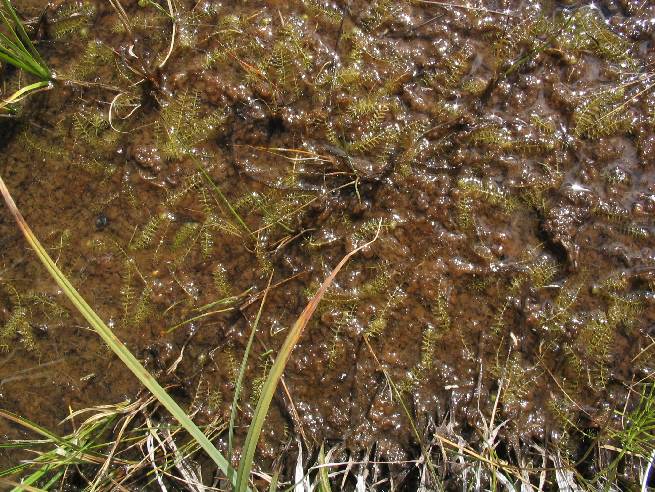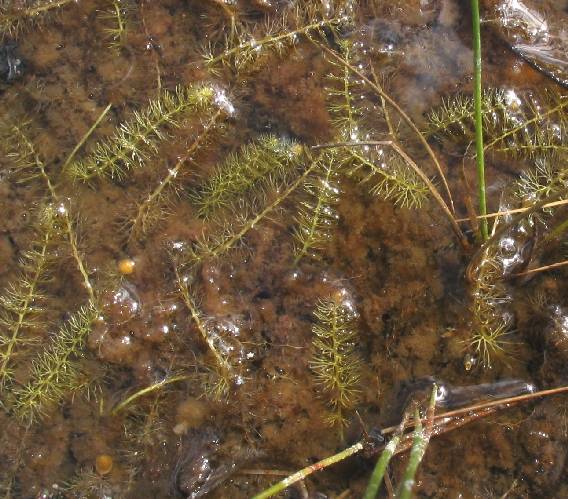 Bull Swamp, elevation 5850 feet, containing U. intermedia and D. anglica. Photos taken on 2 September 2004 and 10 September 2003.
---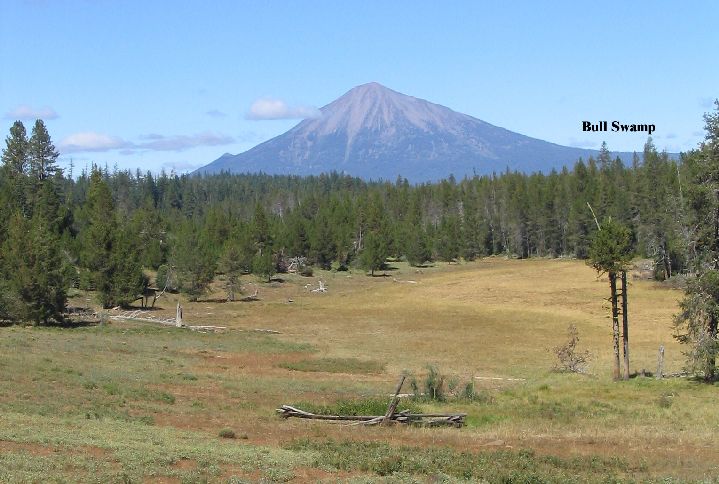 South face of Mt. McLoughlin, summit elevation 9495 feet. Bull swamp is on the east (right) flank.