Sarracenia rubra (Walt.)
subsp. gulfensis (Schnell)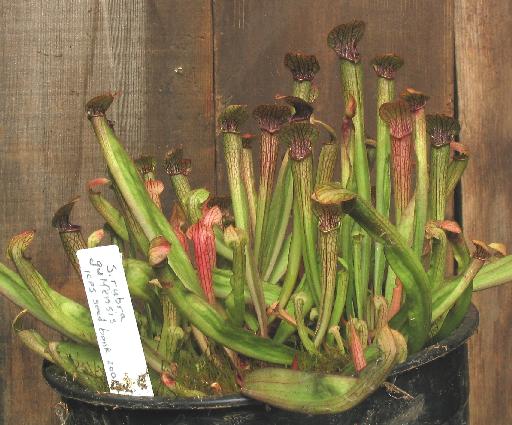 The plants above are grown from seed obtained from the ICPS Seed Bank in 2001. The photo was taken on 29 August 03.
---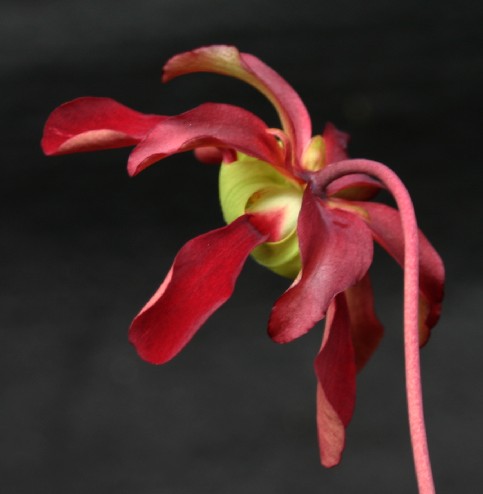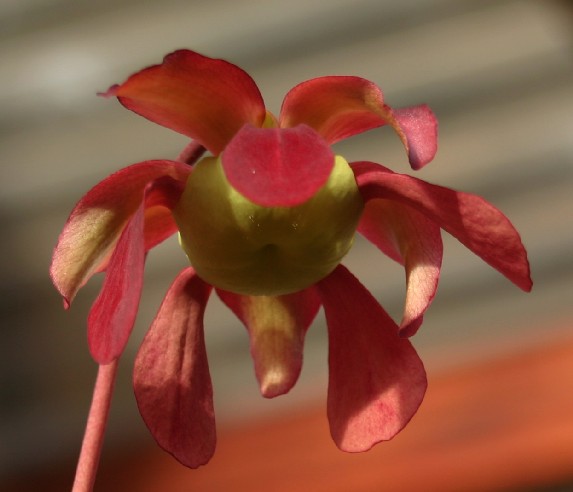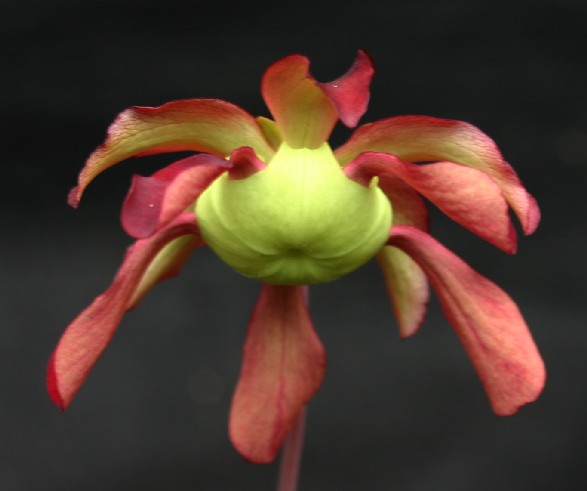 The plant above was purchased by Ron Lane from Tristan's Carnivorous Plants, Barbara Magnuson. I received the plant (#54) from Ron Lane on 20 March 03. The photo was taken on 27 September 03. The flower photos on 30 April 05.