Sarracenia x catesbaei (Elliott)
[S. flava x purpurea]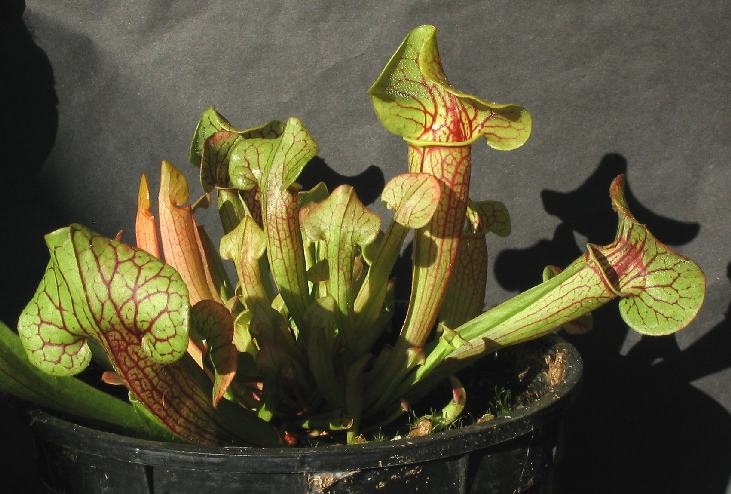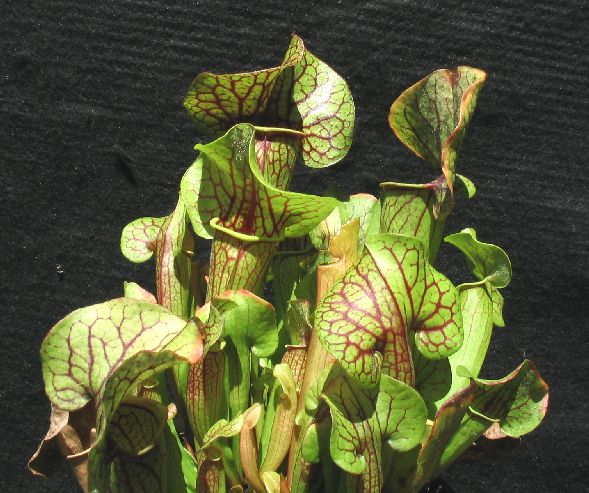 The plant above is from Exotic Gardens received on 18 March 03. The top photo was taken on 3 September 03; the bottom on 8 August 04.
In spring 2008, I moved this plant to a new greenhouse with a glass roof in more full sunlight. The plant responded by growing leaves that are 5.5 inches across and great coloration. Two photos below were taken on 28 June 2008.