Pinguicula 'Huahuapan' (Hort.Slack)
(moranensis)
This plant was received from Michael Lu on 2 April 04. The photos were taken 30 April 05 and 7 May 05.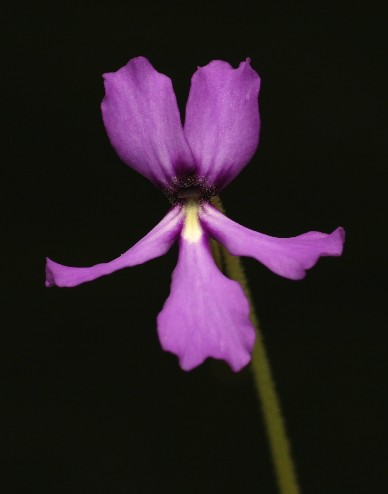 In Pinguicula 'Mitla' the purplish to carmine pink (corolla) lobes are so narrow as to give a spidery appearance; they are rather less so in Pinguicula 'Huahuapan', and of lilac pink with crimson touches at their base.