Nepenthes "Red Leopard"
[N. ventricosa x maxima]
These two plants were received from Joe Griffin on 8 October 04. The photos below were taken on 11 October 04.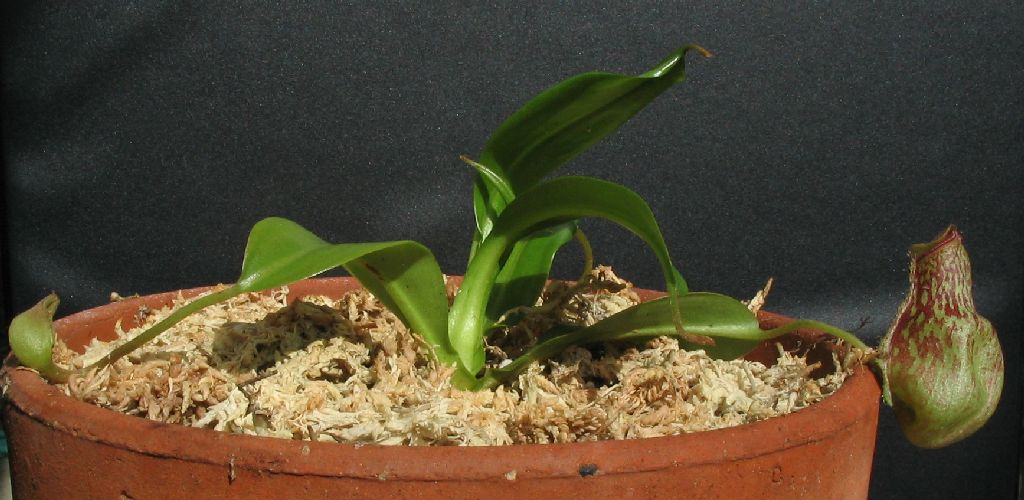 By April 05 plant is well established. The photos below was taken on 15 April 05.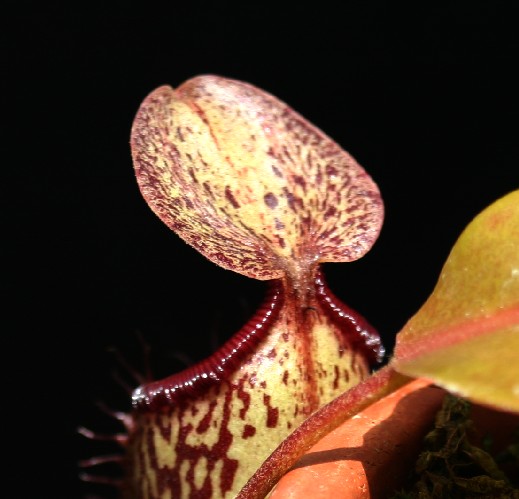 By 4 August 06, the plant was still growing nicely (below).