Drosera anglica (Huds.)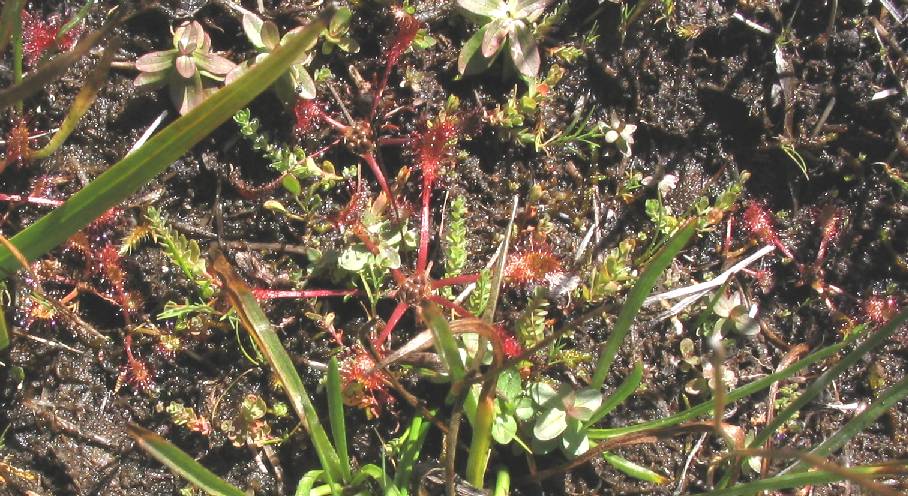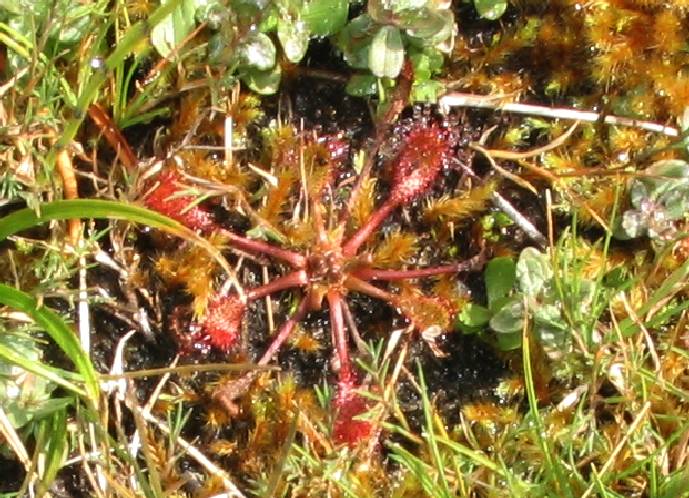 Bull Swamp, located in southern Oregon at an elevation of 5850 feet, contains U. intermedia and D. anglica. Photos above. At this date, the D. anglica had begun to form winter hybernicula.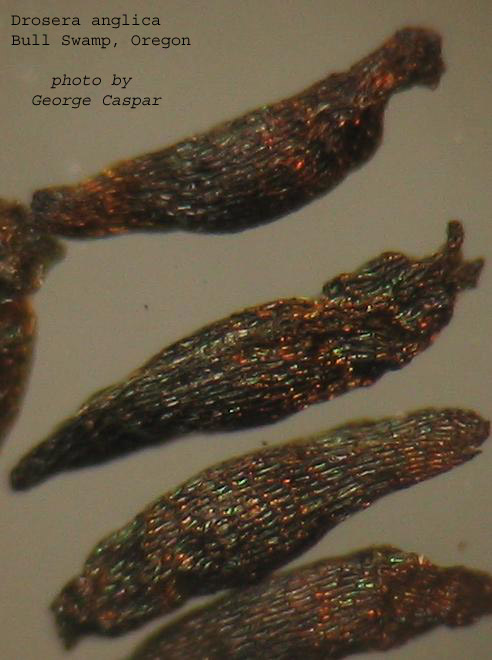 Seed from the D. anglica growing at Bull Swamp. Photo courtesy of George Caspar.
The first photo below were taken on 2 September 2004, the remainder habitat photos on 10 September 2003.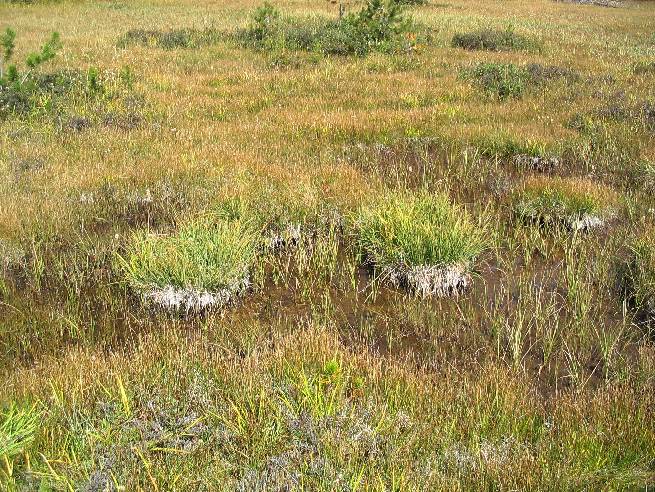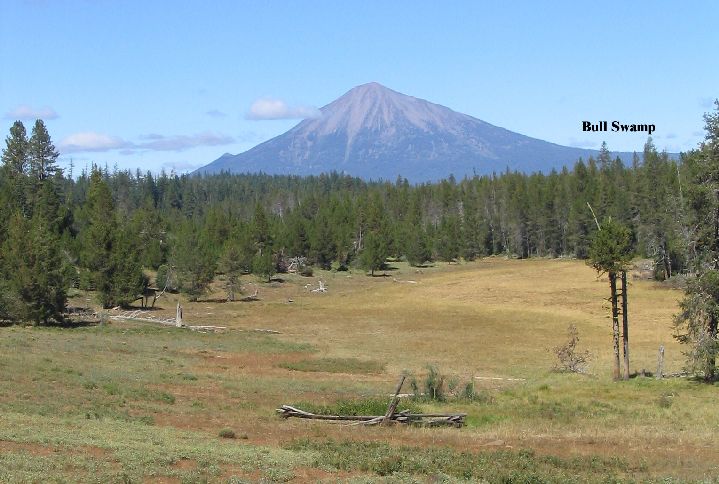 South face of Mt. McLoughlin, summit elevation 9495 feet. Bull swamp is on the east (right) flank.